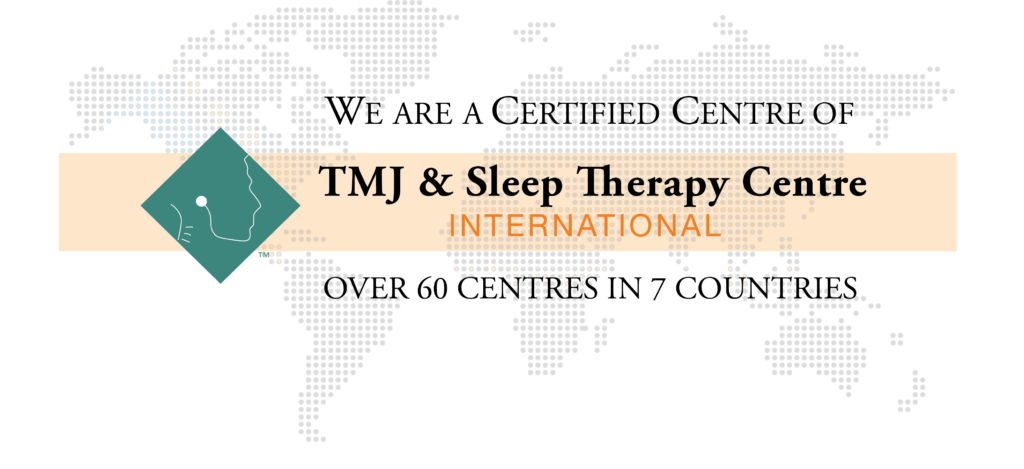 TMJ & Sleep Therapy Centre of Utah
812 State St, Orem

,

Utah, USA

84097
Mon. 09:00 AM - 05:00 PM
Tue. 09:00 AM - 05:00 PM
Wed. 09:00 AM - 05:00 PM
Thu. 09:00 AM - 05:00 PM
Fri. 09:00 AM - 05:00 PM
Sat. Closed
Sun. Closed
Michael Bennett, DDS, DABCP, DABCDSM
Dr. Michael Bennett has been in private practice for 16 years, much of which has been devoted to the diagnosis and treatment of TMD, craniofacial pain, and Sleep-Disordered Breathing. He has opened a new clinic, TMJ and Sleep Therapy Centre of Utah, and has limited his clinical practice to the above items as well as related conditions. Dr. Bennett works with other health professionals to bring improved health, relief of pain, and a better sense of well-being to his patients.
He graduated in the top 10% of the class of 1999 with his Doctorate of Dental Surgery degree (DDS) at the University of Oklahoma College of Dentistry and received academic awards, including membership in the National Dental Honor Society, Omicron Kappa Upsilon. He received his bachelor's degree at Brigham Young University in business administration.
His formal education provided a wonderful springboard to pursuing hundreds of hours of continuing education since graduating from dental school. He has accumulated approximately 1700 hours of extra training, much of which has been at the feet of internationally recognized instructors such as Steven Olmos, Ed and Lynn Lipskis, Edmund Leim, Gordon Christensen, Skip Truitt, Chris Stevens, Dick Barnes, DeWitt Wilkerson, Derek Mahoney, Ralph Garcia, Jim Beck, Barry Glassman, Jamison Spencer, Mark Peck, and many others, to whom he is extremely grateful. Dr. Bennett shows no sign of slowing down in exploring the world of TMD, craniofacial pain, and Sleep-Disordered Breathing in order to bring the latest advances in diagnostic and treatment modalities to his practice.
Future dental health professionals are being influenced for good by Dr. Bennett. For the past 13 years he has been an assistant adjunct professor and guest speaker at Brigham Young University, instructing pre-dental students in various aspects of dentistry. Emphasis in this instruction is placed upon encouragement of these students to prepare themselves well, through diligent study and practical application, to promote emotional and physical health in their future patients.
Dr. Bennett participates in continued professional development with the other 35 licensed TMJ & Sleep Therapy Centre owners located internationally through monthly meetings. Research, publication, literature reviews and collaborative efforts continue to be a focus of these centres.
Aside from his professional pursuits, which he thoroughly enjoys, he loves being a husband and father and building lasting memories with his family. He enjoys sky diving, downhill skiing, being active in church and community activities, and being in the great outdoors.
Diplomate, American Board of Craniofacial Pain
Diplomate, American Board of Craniofacial Dental Sleep Medicine
Master, Academy of General Dentistry
Member, American Academy of Craniofacial Pain
Member, American Academy of Dental Sleep Medicine
Member, Omicron Kappa Upsilon National Dental Honor Society
Member, International Association for Orthodontics
Member, Utah Academy of General Dentistry
Certified, BioResearch Electrodiagnostics
---