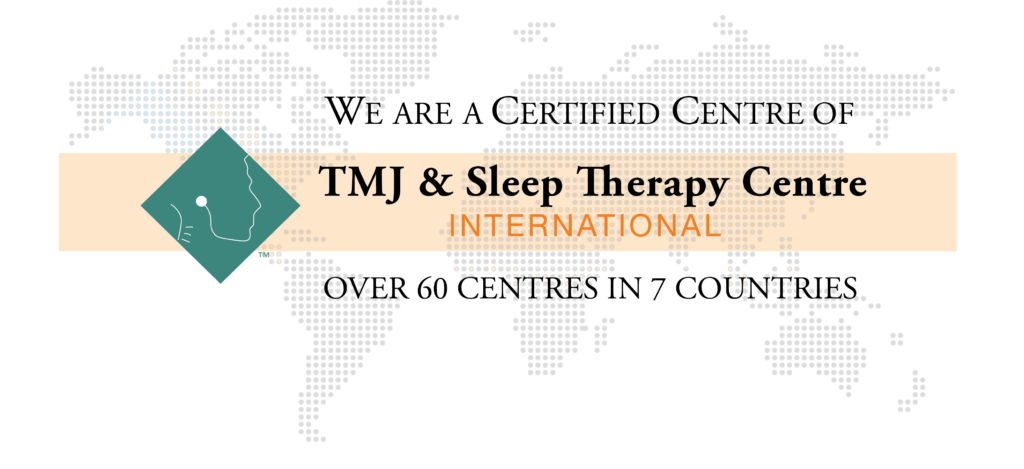 TMJ & Sleep Therapy Centre of Vancouver
307-4603 Kingsway, Burnaby, BC

,

Canada

V5H 4M4
Mon. 09:00 AM - 05:00 PM
Tue. 09:00 AM - 05:00 PM
Wed. 09:00 AM - 05:00 PM
Thu. 09:00 AM - 05:00 PM
Fri. Closed
Sat. Closed
Sun. Closed
Vancouver TMJ & Sleep Therapy Centre's mission is to provide healthcare solutions for patients suffering from craniofacial pain and sleep-disordered breathing in a safe and respectful state-of-the-art environment. We are committed to bringing you proven, evidence based, non-surgical therapies to reduce or eliminate your chronic pain and dysfunction for an improved quality of life.
---
Dr. ARSHAD B. PIRANI, B.SC., D.M.D., B.C.A.C.F.E., D.A.C.F.D., F.A.A.C.P., ABCDSM

I am a Dentist licensed to practice Dentistry in the province of British Columbia since 1977. My practice includes all facets of General Dentistry including Orthodontics and treating patients with Temporomandibular Joint Disorder and Sleep Disordered Breathing. I have extensive postgraduate training in all aspects of Dentistry, including Forensic Dentistry.
I received my Distinguished Fellow from the American Academy of Craniofacial Pain (AACP) in 2009 and my Diplomate in Sleep Dentistry in 2012 from the Academy of Clinical Sleep Disorders Discipline.
In July 2013, I got my certification in Craniofacial Dental Sleep Medicine from AACP. In July 2014 I got my Diplomate in Dental Sleep Medicine from the American Board of Craniofacial Dental Sleep Medicine.
HONORS:
Diplomate ABFD
Diplomate ABFE
Diplomate ABFM
Diplomate ACSDD
Diplomate ABCDSM
Board Eligible IAO
Distinguished Fellow AACP
---
Dr. Edmund Liem, DDS, D.A.B.C.P., D.I.B.O., D.A.A.P.M., D.C.A.P.M., F.I.A.O., F.A.A.C.P., F.I.C.C.M.O., C.A.A.F.O, ABCDSM
Dr. Edmund Liem has been in general dentistry for 31 years. He graduated in January 1979 from the University of Nijmegen in the Netherlands. He went in private general practice in the city of Nijmegen till 1994. He moved to Canada in 1994 and is in general practice in the city of Chilliwack, BC, Canada. Since then he pursued his interest in Orthodontics, TMD and Sleep Disordered Breathing; to learn and stay up to date he has spent more than 2000 hours of continuing education on the topics of Orthodontics, Orofacial Pain and Sleep Disordered Breathing.
HONORS:
Diplomate, American Board of Craniofacial Pain
Diplomate, International Board of Orthodontics
Diplomate, American Academy of Pain Management
Diplomate, Canadian Academy of Pain Management
Fellow, International Association of Orthodontics
Fellow, American Academy of Craniofacial Pain
Fellow, International College of Cranio Mandibular Orthopedics
Certified, American Association for Functional Orthodontics
Master Instructor, International Association of Orthodontics
---
Dr. Roger Cheung, DMD, F.AA.C.P., D.A.C.S.D.D., ABCDSM

Born in Hong Kong and moved to Vancouver area when he was 15 years old.
Doctor of Dental Medicine (D.M.D.) degree in 1990 from UBC
Shaughnessy hospital TMJ clinic externship in 1990
Professional Organizations and Academies:
Canadian Dental Association
British Columbia Dental Association
College of Dental Surgeons of British Columbia
American Academy of Craniofacial Pain
American Academy of Pain Management
Academy of Clinical Sleep Disorders Disciplines
International Association of Orthodontics
American Academy of Cosmetic Dentistry
Award and Certificates:
• University of British Columbia Pedodontic award, 1990
• Fellow, American Academy of Craniofacial Pain, 2009
• Diplomate, Academy of Clinical Sleep Disorders Disciplines, 2011