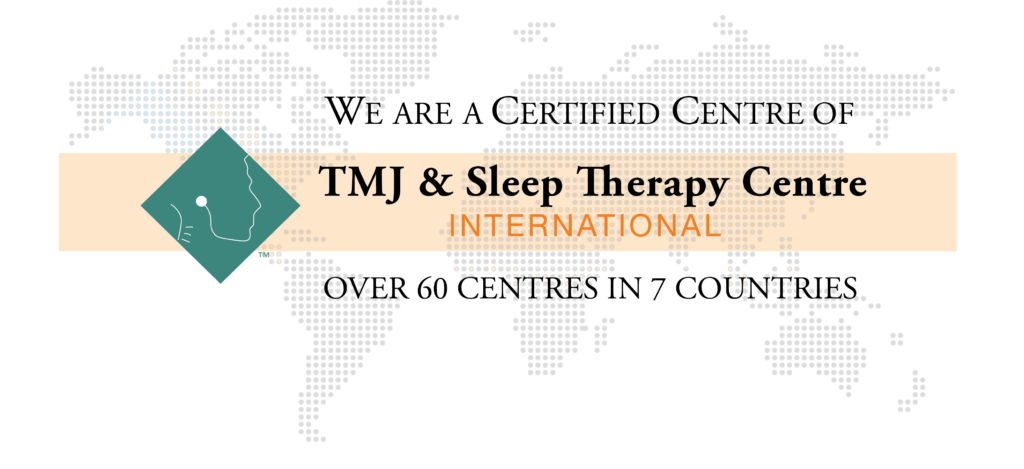 TMJ & Sleep Therapy Centre of San Diego
TMJ & Sleep Therapy Centre of San Diego
7879 El Cajon Blvd., La Mesa

,

California, USA

91942
Mon. 08:00 AM - 05:00 PM
Tue. 08:00 AM - 05:00 PM
Wed. 08:00 AM - 05:00 PM
Thu. 08:00 AM - 05:00 PM
Fri. Closed
Sat. Closed
Sun. Closed
TMJ & Sleep Therapy Centre of San Diego is Dr. Olmos' flagship office for an elite group of centers around the world recognized for proficiency, professionalism and procedural excellence in the treatment of sleep-disordered breathing, craniofacial pain and TM disorders. Our team is dedicated to our patients in the San Diego area and we are proud to be recognized for the high level of quality care we provide. There are over 60 TMJ & Sleep Therapy Centres in 7 countries that are practicing utilizing Dr. Olmos standardized practice parameters.
Steven Olmos, DDS
Founder, TMJ & Sleep Therapy Centres International
Diplomate, American Board of Dental Sleep Medicine

Diplomate, American Board of Craniofacial Pain

Diplomate, American Board of Craniofacial Dental Sleep Medicine
Diplomate, Academy of Integrative Pain Management

FAAOP, FAACP, FICCMO, FADI, FIAO, FACD
Dr. Steven Olmos has been in private practice for over 35 years with the last 30 years devoted to research and treatment of Craniofacial Pain, TMD, and Sleep Disordered Breathing. He obtained his DDS from USC (University of Southern California) School of Dentistry and has continued his education with over 4,500 hours dedicated to research and treatment in the field of mandibular orthopedic dysfunction and sleep disordered breathing. Dr. Olmos is board certified in both craniofacial pain and dental sleep medicine. He is an international educator and the founder of TMJ & Sleep Therapy Centres International with over 60 licensed Centre's spanning 7 countries dedicated exclusively to the treatment of these disorders. Dr. Olmos has been honored for his contributions to dentistry with the 2008 AACP Haden-Stack Award for his contributions to education in the field of TMD and Craniofacial Pain.
Dr. Olmos' protocols are an assimilation of his knowledge base which is reflected by his certifications in all philosophies of treatment both medical and dental.
Dr. Steven Olmos personally sees patients at TMJ & Sleep Therapy Centre of San Diego.
Dr. Olmos is Past President of the American Academy of Craniofacial Pain, the largest association of dentists with an interest and focus on temporomandibular disorders, craniofacial pain, and dental sleep medicine.
Office Hours:
Monday - Thursday: 8:00 am – 5:00 pm. Friday by appointment only.
Appointments:
For your convenience, you can request an appointment via phone or our web site. If, for any reason you cannot keep a scheduled appointment, or will be delayed, please call us as soon as possible.
Insurance and Billing:
We offer a variety of financial options for our services. Our goal is to assist you in obtaining the treatment you need whether or not you have insurance. Insurance benefits relating to sleep apnea and disorders of the TM joints are usually a covered benefit under medical insurance. The available benefits are based on the type of policy you or your employer has chosen. If you would like specific information regarding your insurance plan benefits for TMD or Sleep Disorders/Apnea, please contact us.