TMJ & Sleep Therapy Centre of London, UK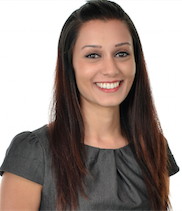 137 Harley St, Marylebone, London

,

 

England

 

W1G 6BF
Dr Karina Patel BDS (London)
Dr Karina Patel, a graduate of Kings College London (UK), has practiced dentistry in Australia for the past 4 years. She has always had a special interest in Neuromuscular dentistry and a passion for helping patients with chronic pain syndromes. While in Australia she became interested in the ongoing research and continuing education specifically in the fields of cranio-mandibuular pain and sleep disordered breathing. Dr. Patel attended the education and residency courses for Advanced Training in TM Dysfunction, Craniofacial Pain and Sleep Disordered Breathing taught by Dr. Steven Olmos, founder of TMJ & Sleep Therapy Centre International.
"I was fascinated by all the research out there explaining the connection between cranio-mandibular pain and sleep disordered breathing. It was a connection I could not ignore if I wanted to help my patients in a huge way and improve their quality of life! " She believes that the treatment of these conditions involve a multidisciplinary approach. "It is the job of us as health professionals to work together to not only come to a detailed and accurate diagnosis but also to provide the best treatment outcomes for the patient."
Dr Karina Patel has been selected to join the TMJ & Sleep Therapy Centre International with the opening of her TMJ & Sleep Therapy Centre of London, England. She is very excited to be introducing this treatment modality to Europe and dedicating her time to gain awareness in this field amongst not only other professionals but the public.
Member
American Academy of Craniofacial Pain (AACP)
Learn first-hand what
other doctors

think of our courses
Here are just a few testimonials from our large network of doctors.
Daniel G. Klauer, DDS
5.0 ★★★★★  a year ago
You will leave this course prepared to treat TMD and Sleep Disordered Breathing at a level you didn't even know existed. No other CE program has delivered results like this one. Dr. Olmos' researched/evidenced based systems added $1,000,000 of production to our practice within 12 months. This will be the best investment you've ever made in your practice.
Joseph Baba, DDS
5.0 ★★★★★  a year ago
We have implemented Dr. Olmos' TMD/Sleep and Ortho protocols for almost one year now. This approach has considerably raised the precision of our diagnosis, the speed of treatment and has consistently produced predictable resolution of our patient's conditions. Implementing Dr. Olmos' protocols has elevated our good track record to great.
Ryan L. Skale, DDS
5.0 ★★★★★  a year ago
The TMJ & Sleep Therapy mini – residency was a game changer for me in how I evaluate and treat my entire patient base. I've always known there was a "blind-spot" in my evaluation and management of bruxers and patients with facial pain. Dr. Olmos' course taught me more than I could ever imagine about chronic pain, airway and breathing concerns and bruxism. Most important, the material learned is supported by an unimaginable amount of researched literature references.