Services & Treatment Information for:
Craniofacial Pain – Head and facial pain, primary headaches, TMJ pain
Sleep Breathing Disorders – Snoring & Sleep Apnea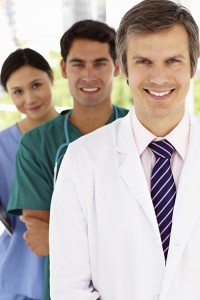 Our Centres of Excellence are committed to providing the highest level of care for adults and children without surgery. We understand the structural needs required for pain relief, and for proper breathing to obtain quality, life sustaining sleep. Led by experienced doctors with advanced education and supported by a fully trained staff, each Centre provides comprehensive evaluations using the latest technologies to properly diagnose the root cause of a patient's pain and to direct treatment for pain relief, and or fatigue and sleep breathing deficiencies unique to each person.
Treatment plans are based on individual patient needs and may include: plans to re-train, re-align and correct the problems associated with pain in the head, face, jaw and neck. Our Centres of Excellence also provide treatment plans for customized FDA approved oral airway appliances for adult patients with Sleep Apnea, snoring and CPAP intolerance. Additionally, we provide orthopedic orthodontics for pediatric structural development and the treatment of pediatric Obstructive Sleep Apnea. Our goal is to provide pain relief and proper structure to allow our adult and pediatric patients to Breath, Sleep, Heal and LIVE a quality life.
Services for Adults
Include but are not limited to:
Comprehensive Evaluation for
Primary and Secondary Diagnoses
Hard and soft tissue evaluation
Range of Motion evaluation
Skeletal structure evaluation
Oral airway evaluation
Muscle, tendon, ligament palpations
Directed Imaging / Radiographs
Neurological testing
Volumetric analysis of airway
Patient specific treatment plans for:
Rehabilitation for craniofacial pain (TMJ, head, face and neck pain) utilizing:
Orthopedic appliance therapy
Nutritional counseling
Physical medicine / laser therapy
Services for Children
Include but are not limited to:
Comprehensive Evaluation for
Primary and Secondary Diagnoses
Hard and soft tissue evaluation
Range of Motion evaluation
Skeletal structure evaluation
Oral airway evaluation
Muscle, tendon, ligament palpations
Directed Imaging / Radiographs
Neurological testing
Volumetric analysis of airway
Patient specific treatment plans for:
Skeletal development for proper function, pain relief and proper breathing (treating pediatric OSA) utilizing:
Orthopedic orthodontics
Nutritional counseling
Physical medicine / laser therapy