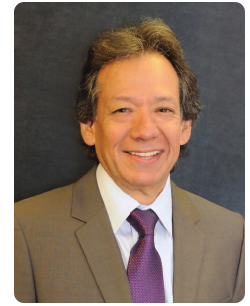 Steven R. Olmos, DDS
DABCP, DABCDSM, DABDSM, DAIPM,
FAAOP, FAACP, FICCMO, FADI, FIAO
7879 El Cajon Blvd. La Mesa, CA 91941
877.865.4325/ 619.462.0676
Steven@tmjtherapycentre.com / www.TMJTherapyCentre.com
Dr. Steven Olmos is an internationally recognized lecturer, researcher, and the founder of TMJ & Sleep Therapy Centre's International. He graduated from the University of Southern California School of Dentistry, and has dedicated the past 30 years to the fields of craniofacial pain, TMD and sleep disordered breathing. He has extensive post graduate education and board certifications. Dr. Olmos is currently directing research in these fields through data collection at over 45 TMJ & Sleep Therapy Centre's spanning 7 countries. This effort is focused to establish protocols between dentistry and medicine of optimal treatment outcomes.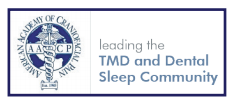 Dr. Olmos is President of the American Academy of
Craniofacial Pain, the largest association of dentists with an interest and focus on temporomandibular disorders, craniofacial pain, and dental sleep medicine.
EDUCATION:
1976 Bachelor of Science Degree in Biology, Pepperdine University, Malibu, CA
1981 Doctor of Dental Surgery Degree, University of Southern California School of Dentistry, Los Angeles, CA
ACADEMIC APPOINTMENTS:
University of Tennessee College of Dentistry, Adjunct Professor
POST-DOCTORAL CERTIFICATIONS:
Diplomate, American Board of Craniofacial Pain
Diplomate, American Board of Craniofacial Dental Sleep Medicine
Diplomate, Academy of Integrative Pain Management
Diplomate, American Board of Dental Sleep Medicine
Master of Excellence, American Academy of Craniofacial Pain
Fellow, American Academy of Orofacial Pain
Fellow, American Academy of Craniofacial Pain
Fellow, International College of Cranio-Mandibular Orthopedics
Fellow, Academy of Dentistry International
Fellow, International Association of Orthodontics
Electro modalities: Certified – Diplomate from Bio-Research Assoc. Inc.
Joint Vibration Analysis (JVA) – Electromyography (EMG) – Electrognathology (ENG)
PROFESSIONAL ASSOCIATIONS:
American Dental Association
California Dental Association
Academy of General Dentistry
San Diego County Dental Society
American Academy of Orofacial Pain
International Association for Orthodontics – Senior Instructor
American Headache Society
American Board of Craniofacial Pain – President 2017
Sleep Disorder Associations:
American Academy of Dental Sleep Medicine
American Academy of Sleep Medicine
American Board of Craniofacial Dental Sleep Medicine
PUBLICATIONS/ARTICLES:
"Diagnosis & Treatment TM Disorders", Volume I
Copyright by TMJ & Sleep Therapy Centre, 2004
"Diagnosis & Treatment TM Disorders", Volume II
Copyright by TMJ Therapy Centre, 2004
"Diagnosis & Treatment TM Disorders", Volume III
Copyright by TMJ Therapy Centre, 2004
"Introduction to TMD Studies"
Copyright by TMJ Therapy Centre, 2006
"TMD/Craniomandibular Dysfunctions & Sleep Disordered Breathing"
Copyright by TMJ Therapy Centre, 2007
"The Effects of Condyle Fossa Relationships on Head Posture" –
Co-Authored, Journal of Craniomandibular Practice, 2005 Vol. 23 (1) 48-52
"Functional Anatomy – TM Pathology"
PennWell, Dental CE Digest, January 2007
"Clinical Examination, Diagnosis of TMD and Associated Head Pain"
PennWell, Dental CE Digest, January 2007
"The ideal TM Position –Appliance Therapy"
PennWell Dental CE digest, January 2007
"Sleep Disordered Breathing"
PennWell Dental CE Digest, January 2007
"Use of Sibilant Phoneme Registration Protocol to Prevent Upper Airway
Collapse in Patients with TMD"
Co-Author, Sleep and breathing, 2007
"Comprehensive TMD & Sleep Studies Management", Volume I
Copyright by TMJ Therapy Centre, 2008, 2009, 2010, 2011
"Comprehensive TMD & Sleep Studies Management", Volume II
Copyright by TMJ Therapy Centre, 2008, 2009, 2010, 2011
"Comprehensive TMD & Sleep Studies Management", Volume III
Copyright by TMJ Therapy Centre, 2008, 2009, 2010, 2011
"Motor Nerve Reflex Testing"
Copyright by TMJ Therapy Centre, 2008, 2010, 2012
"Why do Patients grind Their Teeth"
Compendium, 2008
"Bruxism, What Is It Really?"
Facets, San Diego County Dental Society, 2009
"Diagnosis and Beyond"
Sleep Diagnosis and Therapy, 2010
"CBCT in the Evaluation of Airway – Minimizing Orthodontic Relapse"
Orthodontic Practice, 2015
"Injections for Craniofacial Pain & RTM Joint Dysfunction" Manual and DVD
Copyright by TMJ Therapy Centre, 2010, 2011
"Nutrition for the Chronic Pain Patient"
Copyright by TMJ Therapy Centre, 2010, 2011
"The Future of Dentistry", Part I
Oral Health Journal, 2011
"Craniofacial Pain, Headaches, TMD and Apnea (The Same Animal?)", Part II
Oral Health Journal, 2011
"The Future is Now (It's Time to Start Diagnosing)" Part III
Oral Health Journal, 2012
"Treating OSA and Chronic Facial Pain (TMD)"
Oral Health Journal, 2012
"Sleep Disorder Breathing/Apnea and TMJ Disorders… the Connection"
News & Views; TMData, 2012
"3-D Imaging Helps Dentists 'Breathing Easier' when Diagnosing and Treating Sleep Disorders"
Cone Beam Magazine, 2012
"Pediatric Sleep Breathing Disorders"
Oral Health Journal, 2012
CRANIO, the Journal of Craniomandibular & Sleep Practice, 2013
"Dental Sleep Medicine & TMD – A System of DX and TX", Volume I
Copyright by TMJ & Sleep therapy Research, 2012, 2013, 2014
"Dental Sleep Medicine & TMD – A System of DX and TX", Volume II
Copyright by TMJ & Sleep Therapy Research, 2012, 2013, 2014
"Dental Sleep Medicine & TMD – A System of DX and TX", Volume III
Copyright by TMJ & Sleep Therapy Research, 2012, 2013, 2014
"Dentistry's New Direction – Starting Point"
Copyright by Oral Health Journal, 03/2014
"CBCT in the Evaluation of Airway – Minimizing Orthodontic Relapse
Copyright Orthodontic Practice, 08/2015
"Optimal Dental Therapy for Obstructive Sleep Apnea"
Copyright Dentistry Today, 09/2015
"Chasing Pain – Diagnosing and Treating Trigeminal Neuralgia in General Dentistry"
Copyright Dentaltown, 01/2016
"3D orthopedic development for pediatric Obstructive Sleep Apnea (OSA)"
Copyright Orthodontic Practice, 04/2016
"Headache and jaw locking comorbidity with daytime sleepiness"
Copyright American Journal of Dentistry, 06/2016
Dr. Olmos has been an Invited Speaker to:
• American Academy of Craniofacial Pain- U.S. & Canada and Australia Chapters
• Academy of General Dentistry
• British Society for the Study of Cranio-Mandibular Disorders, England
• Epworth Hospital, Melbourne, Australia
• International Association of orthodontics –U.S. & Canada
• Bioresearch Associates Inc.
• Rondeau Seminars – Orthodontics Conference
• Appliance Therapy Group Practitioners Association
• University of Tennessee College of Dentistry
• Body Logic
• San Diego County Dental Hygienists' Society
• Southwestern College – Dental Hygiene Program
• Pennsylvania Academy of General Dentistry
• CEA Dental
• EODO
• OrthOrama Seminars
• British Society for the Study of Cranio-Mandibular Disorders
• RAK Medical & Health Sciences University
• Boston University
• Harvard University
• University of Pacific School of Dentistry
• UCSD School of Dentistry
• Greater New York Dental Meeting
• San Diego County Dental assistants Society
• Academy of Sports Dentistry
• Academy of Clinical Sleep Disordered Dentistry
• NOVA Southwestern University
• SomnoMed Academy
• Javeriana Colombia University
• University of Western Ontario Dental School
• Imaging Sciences Annual Congress
• South Street Hospital, London, Ontario Canada
• JADA – Journal of the American Dental Association
• Toronto Orthodontic Study Club
• Pro-Art Dental Laboratory Alpha Omega Fraternity
• Orange County Dental Society
• Utah Dental Association
• International Congress – 3D Dental Imaging
• Griffith University School of Dentistry and Oral Health
• The University of Queensland School of Dentistry
• Ras al-Khaimah Medical and Health Sciences University – UAE
• Midwestern University Dental School
• Boston University Orthodontics Department
• Harvard School of Dental Medicine
• Toronto Academy of Dentistry
Lecture topics have included:
• Stable Tm Joints and Patent Airways Through Orthodontics
• The Most Important Aspect of Appliance Therapy; TM Joint
Myth Busting with Technology
• Oral Appliance Therapy for Snoring and Sleep Disordered Breathing
• Practical Pain Medicine for the Dentist: The Broader Scope of TMD
• Electrodiagnostics – Joint Vibration Analysis: Indications, Methods and Importance in Treatment Planning
• Chronic Head & Neck Pain and its relationship to Sleep Disorder Breathing, Identifying TM
• TMD: Anatomy, TM Pathology and Sleep Disorders
• Comprehensive TMD & Sleep Studies Management
• Sleep Disordered Breathing – Apnea in Your Dental Practice
• Fundamentals of TMD
• Motor Reflex Testing in the Diagnosis and treatment of TMD
• Sleep Disorders & Chronic Pain in the Dental Practice
• Fundamentals of TMD
• Motor Reflex Testing in the Diagnosis and Treatment of TMD
• Sleep Disorders & Chronic Pain I the Dental Practice
• Quantifying Your Therapy Through Electrodiagnostics
• A System for the Treatment of TMD/Craniomandibular Pain & OSA
• Phase II Orthodontics
• A Profitable System for Treating TMD and Sleep
• How to Find CR
• Motor Nerve Reflex Evaluation
• Injections for Craniofacial Pain & TM Joint Dysfunction
• Nutrition for Chronic Pain Patient
• TMJ and Sleep Disorders – What the Orthodontic Practitioner Should Know
• Sleep Disordered Breathing – OSA & Apnea in Dental Practice
• Awaken Dental Sleep Medicine
• Relevant Clinical Anatomy for Airway, dental Pain, & TMD
• The Answer to Chas9ing Unstable Occlusion
• Laser Therapy
• Obstructive Sleep Apnea Fundamentals (Dentistry's role)
• CBCT in the Treatment of Craniofacial Pain & Sleep Apnea
• The Physician-Dentist Synergy in the Treatment of Sleep Disorders
• The Relationship Between OSA and Cosmetic Dentistry
• Oral Appliance Therapy for OSA & TMD
• Sleep & TMJ Disorders – " What the Orthodontic Practitioner Should Know"
• OSA & TMJ … Screening, Diagnosis, and Treatment
• Treating the Patient with Fibromyalgia and Migraine: Clinical Pearls
• 3D Imaging in the Treatment of Sleep Apnea & Craniofacial Pain
• Why Physicians are asking Dentist to Provide Orthodontic Care for Apnea
• Creating the Medical Model for Optimal Care of SDB
• SDB and TMD in the Dental Practice… Screening, Diagnosis, and Treatment
• Chronic HA/Craniofacial Pain and Sleep Disordered Breathing; Impossible to Separate
• Providing Optimal Dental therapy for OSA: Impossible without CBCT
• The Physician-Dentist Synergy in the treatment of Sleep Disorders
• Uprighting Posture from the Dental Perspective