STEVEN OLMOS, DDS
DABCP, DABCDSM, DABDSM, DAIPM, FAAOP, FAACP, FICCMO, FADI, FIAO, FACD, FPFA
Dr. Steven Olmos is an internationally recognized lecturer, researcher, and the founder of the TMJ & Sleep Therapy Centre's International. He graduated from the University of Southern California School of Dentistry, and has dedicated the past 30+ years to the fields of craniofacial pain, TMD and sleep related breathing disorders. He has extensive post graduate education and board certifications in both craniofacial pain and dental sleep medicine. Doctor Olmos is currently directing research in these fields through data collection at over 60 TMJ & Sleep Therapy Centre's. This effort is focused to establish protocols between dentistry and medicine for optimal treatment outcomes.
Dr. Edmund Lipkis
D.D.S., M.S., DABCP, DABCDSM
Upon graduation, Dr. Lipskis was asked to join the Faculty at Loyola University, School of Dentistry, where he remained on the faculty till 1993. While there, he was an Associate Clinical Professor and also lectured to both dental students and graduate specialty program dentists on Space Maintenance, Early Treatment Orthodontics/Dentofacial Orthopedics, Orthodontic Treatment Mechanics and Airways. He has been in private practice in St. Charles, IL from 1981 through the present, with an emphasis on Orthodontics, Dentofacial Orthopedics, TMD, and Sleep Disordered Breathing. Based on his patient experiences, he embarked upon a 30-year journey and over 3,500 hours of post graduate continuing education in the areas of facial development, orthodontics, facial orthopedics, craniofacial pain, and sleep medicine. He has studied extensively with many of the leaders in orthodontics, TMD, and Sleep, including Dr. John Witzig, Dr. Dwight Damon, Dr. Derek Mahony, and Dr. Steven Olmos. Dr. Lipskis was a member of the inaugural class of the AACP's Institute. He is currently the Program Chairman for the American Academy of Craniofacial Pain. Dr. Lipskis lectures regularly on various orthodontic topics, especially the relationship between TMD, Sleep Disordered Breathing, and Orthodontics.
Dr. Lipskis has been invited to lecture internationally with Dr. Derek Mahony, Dr. Steven Olmos and for the AACP. He also presents a series of courses on Phase II TMD therapies using orthodontics to stabilize rehabilitated chronic pain patients.
He currently serves on the Board of Directors for the AACP and the ABCP. He is also -the current Secretary of the ABCP.
Dr. David Shirazi
DDS, MS, MA, LAc, RPSGT, DABCP, DABC-DSM
Dr. Shirazi graduated from Howard University College of Dentistry, in Washington D.C. in 2000 and earned a Masters degree in Oriental Medicine from SAMRA University in 2006 and is also a board licensed Acupuncturist. He has completed over 2000 hours of continuing education in TMD and facial pain, craniomandibular orthopedics, and sleep disordered breathing.  He has also completed a hospital mini-residency in oriental medicine at the China Beijing International Acupuncture Training Centre which is the only organization the World Health Organization (WHO) has authorized to teach internationally on acupuncture and herbology, and another at Kyung Hee University and Medical Center, the top medical hospital and medical research school in Korea. In 2011, he became a board licensed RPSGT, the first and so far only, dual degreed dentist and RPSGT. He is the founder of the Bite, Breathe and Balance study group, dedicated to the multidisciplinary approach to treating craniofacial pain and sleep disorders. Dr. Shirazi is the director of a state of the art private practice, The TMJ and Sleep Therapy Centre of Conejo Valley, that is limited to the treatment of TMD, craniofacial pain, Sleep breathing disorders, and craniomandibular orthopedics.  His practice is part of the TMJ and Sleep Therapy Centre international family, one of over 60 Centres throughout the world, and is located in the beautiful hills of Thousand Oaks, CA. Personally, Dr. Shirazi enjoys hiking and camping in the state parks, traveling, and speaking. He is married to the love of his life Kimberly Shirazi, and have welcomed their first born, Maximus. They live in Malibu Lake, a subset of Agoura Hills where all are very close to nature.
Disclosures:
Part of a 1200+ subject, multi-center research study.
My Sleep Lab conducts research for multiple industries including pharmaceutical industry
Adjunct Board supporter, lecturer, AACP
Private Practice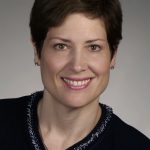 Dr. Grace Petrikowski
DDS, MSc, FRCD(C) | Specialty: Oral and Maxillofacial Radiology
Dr. Grace Petrikowski graduated from the Faculty of Dentistry at the University of Alberta and completed her Oral and Maxillofacial Radiology specialty training at the University of Toronto. She later completed a Master of Science degree through the Department of Applied Sciences in Medicine in the Faculty of Medicine at the University of Alberta and taught for a number of years at the Universities of Alberta and Toronto. In addition to teaching in continuing education courses, Dr. Petrikowski maintains a full-time private radiology practice and has contributed to textbooks on oral and maxillofacial diagnostic imaging and TMJ imaging.