VIDEOS FOR SALE
---
Pediatric OSA
A System for Diagnosis and Treatment
Directed by International Educator and Founder Dr. Stevel Olmos, D.D.S.

SLEEP APNEA IN CHILDREN CAN BE CURED!
The American Association of Pediatrics "Practice Parameters" recently stated that all children should be screened for snoring because of the 70% overlap of snoring and sleep apnea. The numbers are staggering!
Did you miss the course?
No worries, we have the video!
SESSION 1 & 2 FOR SALE ORDER NOW
Don't miss the opportunity to buy this wonderful video and learn from the experts.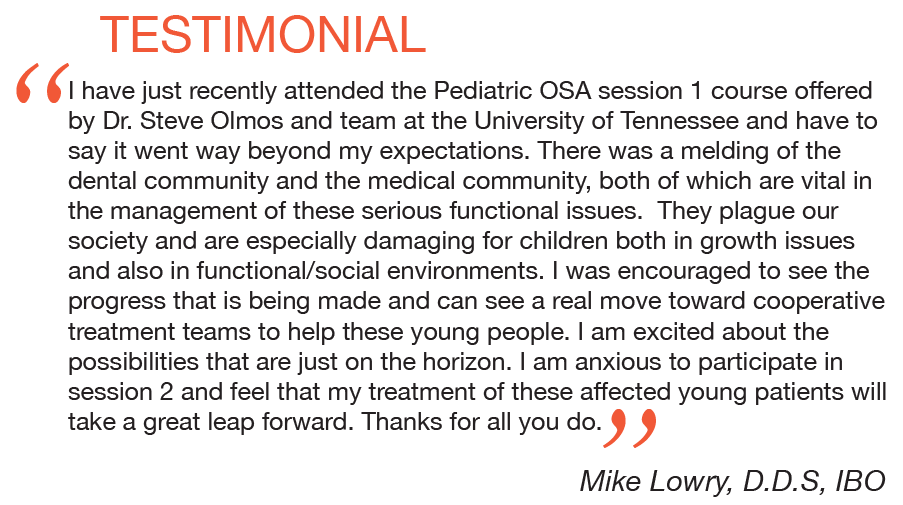 ORDER TODAY