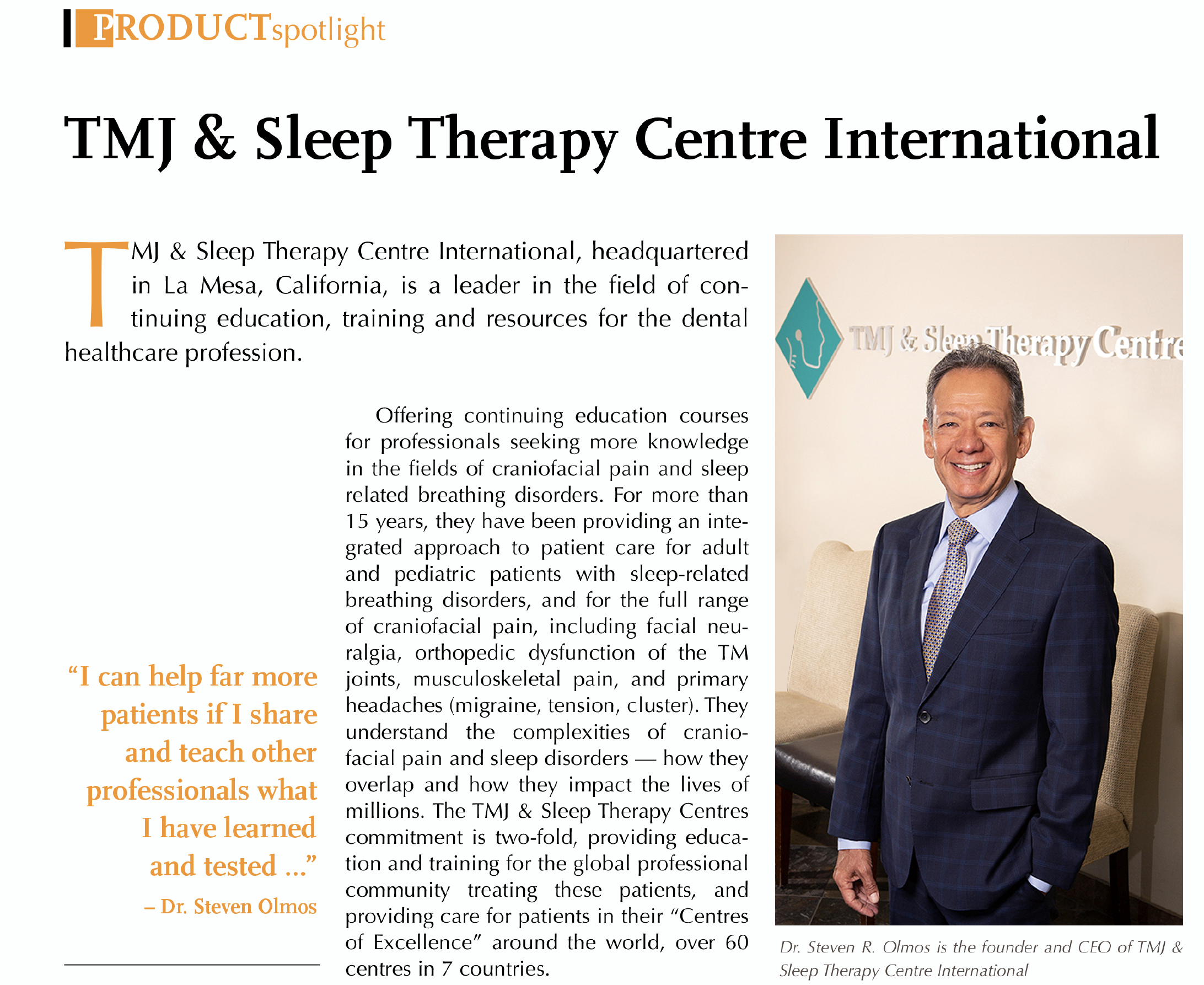 TMJ & SLEEP THERAPY CENTRE INTERNATIONAL
TMJ & Sleep Therapy Centre International, headquartered in La Mesa, California, is a leader in the field of con­tinuing education, training and resources for the dental healthcare profession.
Offering continuing education courses for professionals seeking more knowledge in the fields of craniofacial pain and sleep related breathing disorders. For more than 15 years, they have been providing an inte­grated approach to patient care for adult and pediatric patients with sleep-related breathing disorders, and for the full range of craniofacial pain, including facial neu­ralgia, orthopedic dysfunction of the TM joints, musculoskeletal pain, and primary headaches (migraine, tension, cluster).