TMJ & Sleep Therapy Centre of Los Angeles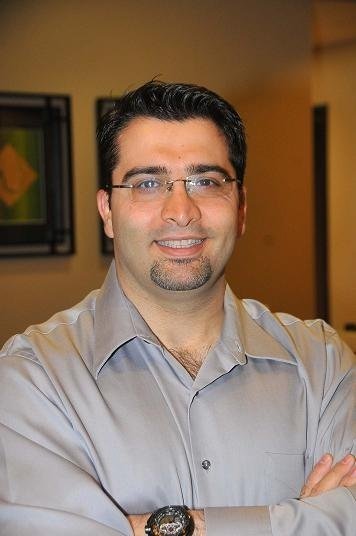 11980 San Vicente Blvd #619

,

 

California, USA

 

90049
Dr. David Shirazi, DDS, MS, MA, L.Ac., RPSGT, D.ABCP, D.ABC-DSM
Dr. Shirazi graduated from Howard University College of Dentistry, in Washington D.C. in 2000 and earned a Masters degree in Oriental Medicine from SAMRA University in 2006 and is also a board licensed Acupuncturist. He has completed over 2000 hours of continuing education in TMD and facial pain, craniomandibular orthopedics, and sleep disordered breathing.  He has also completed a hospital mini-residency in oriental medicine at the China Beijing International Acupuncture Training Centre which is the only organization the World Health Organization (WHO) has authorized to teach internationally on acupuncture and herbology, and another at Kyung Hee University and Medical Center, the top medical hospital and medical research school in Korea. In 2011, he became a board licensed RPSGT, the first and so far only, dual degreed dentist and RPSGT. He is the founder of the Bite, Breathe and Balance study group, dedicated to the multidisciplinary approach to treating craniofacial pain and sleep disorders. Dr. Shirazi is the director of a state of the art private practice, The TMJ and Sleep Therapy Centre of Conejo Valley, that is limited to the treatment of TMD, craniofacial pain, Sleep breathing disorders, and craniomandibular orthopedics.  His practice is part of the TMJ and Sleep Therapy Centre international family, one of over 38 Centres throughout the world, and is located in the beautiful hills of Thousand Oaks, CA. Personally, Dr. Shirazi enjoys hiking and camping in the state parks, traveling, and speaking. He is married to the love of his life Kimberly Shirazi, and have welcomed their first born, Maximus. They live in Malibu Lake, a subset of Agoura Hills where all are very close to nature.
Disclosures:
Part of a 1200+ subject, multi-center research study. My Sleep Lab conducts research for multiple industries including pharmaceutical industry Adjunct Board supporter, lecturer, AACP Private Practice
Dr. Shirazi  is a member of the following organizations:
AACP, IAO, AAOP, CSS, BRPT
Languages:
English, Spanish and Farsi
---
Learn first-hand what
other doctors

think of our courses
Here are just a few testimonials from our large network of doctors.
Daniel G. Klauer, DDS
5.0 ★★★★★  a year ago
You will leave this course prepared to treat TMD and Sleep Disordered Breathing at a level you didn't even know existed. No other CE program has delivered results like this one. Dr. Olmos' researched/evidenced based systems added $1,000,000 of production to our practice within 12 months. This will be the best investment you've ever made in your practice.
Joseph Baba, DDS
5.0 ★★★★★  a year ago
We have implemented Dr. Olmos' TMD/Sleep and Ortho protocols for almost one year now. This approach has considerably raised the precision of our diagnosis, the speed of treatment and has consistently produced predictable resolution of our patient's conditions. Implementing Dr. Olmos' protocols has elevated our good track record to great.
Ryan L. Skale, DDS
5.0 ★★★★★  a year ago
The TMJ & Sleep Therapy mini – residency was a game changer for me in how I evaluate and treat my entire patient base. I've always known there was a "blind-spot" in my evaluation and management of bruxers and patients with facial pain. Dr. Olmos' course taught me more than I could ever imagine about chronic pain, airway and breathing concerns and bruxism. Most important, the material learned is supported by an unimaginable amount of researched literature references.