TMJ & Sleep Therapy Centre of Melbourne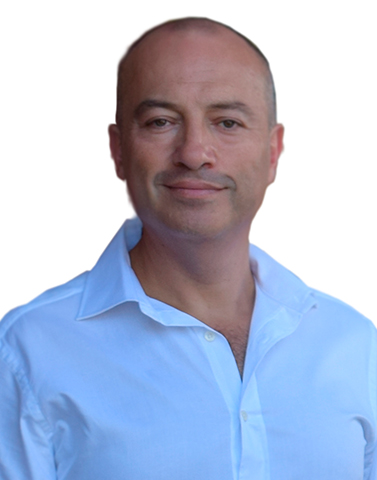 Unit 1/707 Malvern Rd, Toorak VIC 3142

,

 

Australia
Dr. Wally Hassoun
brought 'Optimal Caring Dentistry' to the Melbourne area in 1999. His philosophy has always been that the mouth and jaws are an extension of the body. Dr. Hassoun is passionate about being the best dental physician. This passion, his fundamental philosophy and his incredible thirst for knowledge lead him to advancing his education in craniofacial pain, sleep breathing disorders and sleep apnea. Dr. Hassoun has completed education courses for Advanced Training in TM Dysfunction, Craniofacial Pain and Sleep Disordered Breathing and is successfully treating patients suffering with these conditions.
Dr. Hassoun has been selected to join the family of TMJ & Sleep Therapy Centres International. With the opening of his TMJ & Sleep Therapy Centre of Melbourne, he is proud to continue his commitment for the best quality and care of service in an open and non-threatening environment. " I am extremely driven and family and friends describe me as being a real stickler for detail and perfection." Dr. Hassoun explains that finding answers and helping patients with chronic pain and sleep breathing problems is his mission. " I treat my patients the same way I would treat a member of my own family." Dr Hassoun is married with 5 children, (3 boys and 2 girls), when he is not spending time with his family, he enjoys martial arts training, especially in the area of taekwondo.
Learn first-hand what
other doctors

think of our courses
Here are just a few testimonials from our large network of doctors.
Daniel G. Klauer, DDS
5.0 ★★★★★  a year ago
You will leave this course prepared to treat TMD and Sleep Disordered Breathing at a level you didn't even know existed. No other CE program has delivered results like this one. Dr. Olmos' researched/evidenced based systems added $1,000,000 of production to our practice within 12 months. This will be the best investment you've ever made in your practice.
Joseph Baba, DDS
5.0 ★★★★★  a year ago
We have implemented Dr. Olmos' TMD/Sleep and Ortho protocols for almost one year now. This approach has considerably raised the precision of our diagnosis, the speed of treatment and has consistently produced predictable resolution of our patient's conditions. Implementing Dr. Olmos' protocols has elevated our good track record to great.
Ryan L. Skale, DDS
5.0 ★★★★★  a year ago
The TMJ & Sleep Therapy mini – residency was a game changer for me in how I evaluate and treat my entire patient base. I've always known there was a "blind-spot" in my evaluation and management of bruxers and patients with facial pain. Dr. Olmos' course taught me more than I could ever imagine about chronic pain, airway and breathing concerns and bruxism. Most important, the material learned is supported by an unimaginable amount of researched literature references.