TMJ & Sleep Therapy Centre of Metro Detroit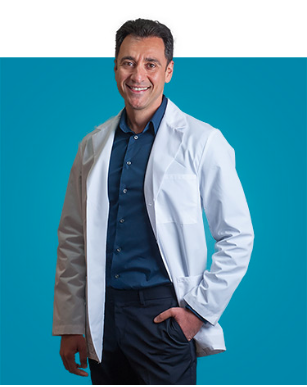 52840 Gratiot Ave, Chesterfield

,

 

Michigan, USA

 

48051
"I am proud to have served patients in our community for over 16 years. The combination of continuing education and state-of-the-art equipment allow us to offer you and your family the high level of care you're looking for. My team and I will give you a warm welcome and our ongoing commitment to your dental health."
-Dr. Sadikoff
Dr. Sadikoff and his wife Irene are raising three kids. The boys – Joey and Isaac – keep their parents active while playing for the Liverpool travel soccer team. Their daughter Olivia is the baby of the family and is very busy being a little princess.
Dr. Roman Sadikoff is a graduate of University of Detroit, School of Dentistry. While at U of D, Dr. Sadikoff developed strong interest in orthodontic dentistry. After attending numerous post-graduate courses and participating in the hands-on programs at the United States Dental Institute, he is now able to offer orthodontic treatment to his patients as part of his general dentistry practice.
Recently Dr. Sadikoff completed mini-residency at University of Tennessee on sleep-related on Treatment of Sleep-Related Breathing Disorders and Craniofacial Pain. With the acquired knowledge and the newest state of the art diagnostic equipment he now offers treatment of TMJ disorders, facial pain and sleep apnea directly in his office.
Dr. Sadikoff and his staff annually participate in over 200 hours of continuing education. That is ten times the number of hours required by the American Dental Association! With such extensive knowledge and understanding the needs of families like his own, it is no wonder that so many families choose Dr. Sadikoff and Clinton Dental Center as their primary dental care facility.
Credentials and Memberships:
* American Dental Association
* Michigan Dental Association
* Macomb District Dental Society
* American Academy of Dental Sleep Medicine
* International Association for Orthodontics
* American Association for Functional Orthodontics Alumnus
Alumnus
* The Dawson Center for Advanced Dental Studies
* United States Dental Institute
* The Hornbrook Group
* The Center for Occlusal Studies
Learn first-hand what
other doctors

think of our courses
Here are just a few testimonials from our large network of doctors.
Daniel G. Klauer, DDS
5.0 ★★★★★  a year ago
You will leave this course prepared to treat TMD and Sleep Disordered Breathing at a level you didn't even know existed. No other CE program has delivered results like this one. Dr. Olmos' researched/evidenced based systems added $1,000,000 of production to our practice within 12 months. This will be the best investment you've ever made in your practice.
Joseph Baba, DDS
5.0 ★★★★★  a year ago
We have implemented Dr. Olmos' TMD/Sleep and Ortho protocols for almost one year now. This approach has considerably raised the precision of our diagnosis, the speed of treatment and has consistently produced predictable resolution of our patient's conditions. Implementing Dr. Olmos' protocols has elevated our good track record to great.
Ryan L. Skale, DDS
5.0 ★★★★★  a year ago
The TMJ & Sleep Therapy mini – residency was a game changer for me in how I evaluate and treat my entire patient base. I've always known there was a "blind-spot" in my evaluation and management of bruxers and patients with facial pain. Dr. Olmos' course taught me more than I could ever imagine about chronic pain, airway and breathing concerns and bruxism. Most important, the material learned is supported by an unimaginable amount of researched literature references.