TMJ & Sleep Therapy Centre of New Hampshire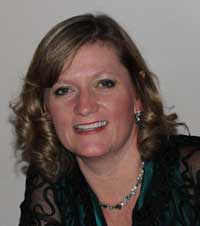 24 Rochester Rd, Northwood

,

 

New Hampshire, USA

 

03261
Dr. Kimberly A. Meyer
Dr. Kimberly A. Meyer has a general dental practice in Northwood, New Hampshire focusing on comprehensive restorative, cosmetic, orthodontic and implant services for the whole family. Dr. Meyer has been involved in dentistry ever since she can remember. As a young child she was on the fearful patient side of the chair and in 1985 she switched sides to become a dental assistant. Education has always been very important to her. She graduated from UNH in 1993 Magna Cum Laude with a BS in Biochemistry. She took a year off to have her first child and proudly graduated from Tufts School of Dental Medicine in 1998. Dr. Meyer is continually striving to better herself, her skills and her staff.
During her last two years at Tufts she received her dental hygiene license and worked in Gloucester, Massachusetts. Shortly after graduating from Tufts, she opened her own practice in Northwood, NH. Along with the help, support and hard work of her husband and family she fulfilled her dreams to help people through dentistry.
Dr. Meyer's philosophy on dentistry is to work with the patient in codiagnosis of problems in their mouth. She wants people to keep their teeth for their whole life, in the optimal health, comfort, function and esthetics. She strives to do this in a comfortable environment with the best and latest in dental technologies, techniques, and products. She also strives to educate the patient in regards to the oral-whole body connection. Her desire is to build a strong, long lasting relationship with the patient and their family to create a high level of oral and overall health for life.
In doing this, she starts with a comprehensive examination of the whole stomatognathic system: the muscles, the teeth and the temporomandibular joints. She uses a Doppler to evaluate TMJ sounds. She also evaluates blood pressure, heart rate, and oxygen saturation levels. She is looking to incorporate a system to evaluate patient glucose levels as well. New technologies are always being incorporated into the office to better diagnose and treat problems the patient might have. The velscope, an early oral cancer screening device and the Tekscan a device used to evaluate the occlusal forces of the bite have both recently been incorporated into the office. In addition we are pleased to introduce the soft tissue laser to our services. This technology enables us to offer a variety of state of the art services from soft tissue removal to desensitizing. Dr. Meyer also, uses digital radiographs to reduce radiographic exposure and decrease chemical risk to the staff and the environment.
Dr. Meyer values advanced education tremendously. She invests in herself and her staff. She has completed a two year externship program with the Mid American Orthodontic Society with Drs. Witzig and Mahoney right after dental school. She completed the training necessary to be a Premier Invisalign Provider. She has recently completed a two year program with the Dawson Academy in training for comprehensive, complete dentistry where she learned how to diagnose and treat occlusal disease. She also recently completed training necessary to be able to offer Oral Conscious Sedation. She is BLS and ACLS certified. Her staff has completed dental assisting and hygiene courses at the Dawson Academy as well. Future courses she will be taking will be focused on Sleep Apnea and Laser treatments. The importance of staying up with the latest in technology and treatment is very important to Dr. Meyer, so that she can treat her patients in the best possible way. Dr. Meyer also works interdisciplinary with the best specialists in the area when necessary.
Dr. Meyer is an active member of numerous professional organizations, including the American Dental Association (ADA), the New Hampshire Dental Society, DOCs, American Association of Women Dentists and the Seacoast Implant Study Club. In addition, to running a busy dental practice, continuing her education and building her skills, Dr. Meyer is the proud mother of four beautiful children and wife to a talented, wonderful husband. She loves to spend her down time with her family traveling, hiking, biking, snowmobiling, reading and scrapbooking.
Learn first-hand what
other doctors

think of our courses
Here are just a few testimonials from our large network of doctors.
Daniel G. Klauer, DDS
5.0 ★★★★★  a year ago
You will leave this course prepared to treat TMD and Sleep Disordered Breathing at a level you didn't even know existed. No other CE program has delivered results like this one. Dr. Olmos' researched/evidenced based systems added $1,000,000 of production to our practice within 12 months. This will be the best investment you've ever made in your practice.
Joseph Baba, DDS
5.0 ★★★★★  a year ago
We have implemented Dr. Olmos' TMD/Sleep and Ortho protocols for almost one year now. This approach has considerably raised the precision of our diagnosis, the speed of treatment and has consistently produced predictable resolution of our patient's conditions. Implementing Dr. Olmos' protocols has elevated our good track record to great.
Ryan L. Skale, DDS
5.0 ★★★★★  a year ago
The TMJ & Sleep Therapy mini – residency was a game changer for me in how I evaluate and treat my entire patient base. I've always known there was a "blind-spot" in my evaluation and management of bruxers and patients with facial pain. Dr. Olmos' course taught me more than I could ever imagine about chronic pain, airway and breathing concerns and bruxism. Most important, the material learned is supported by an unimaginable amount of researched literature references.