TMJ & Sleep Therapy Centre of New Orleans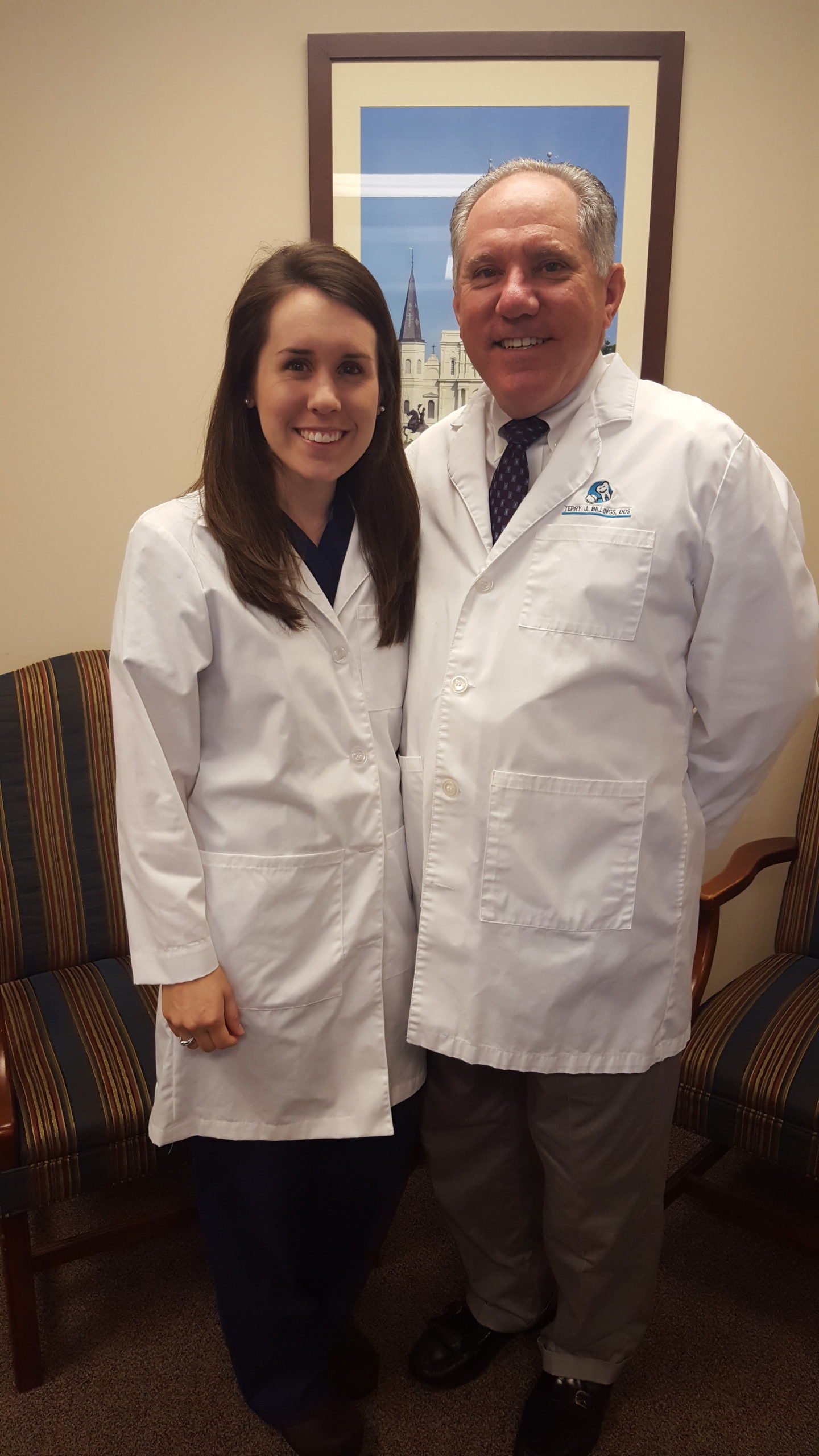 3101 7th St, Metairie

,

 

Louisiana, USA

 

70002
Dr. Terry Billings
is a lifelong resident of the New Orleans area. After graduating from Jesuit High School, Dr. Billings attended LSU and graduated from its dental school in 1981. He practiced for 25 years in Arabi until Hurricane Katrina relocated his office. Now, Dr. Billings and his staff offer their services in Metairie. He has been married to Jeanne since 1988 and they have two children, Emily and Taylor.
Dr. Billings has over 1000 hours of continuing education and training, and is a proud member of the American Dental Association, the Louisiana Dental Association, and the New Orleans Dental Association. He is also a member of the American Academy of Craniofacial Pain, the American Orthodontic Society, the American Association for Functional Orthodontics, International Association for Orthodontics (for which he is a Fellow and Board-Eligible) and a member of Academy of Dental Sleep Medicine.
He has extensive training in TMJ Dysfunction as well as a thorough knowledge of the dental treatment for Obstructive Sleep Apnea, having over 150 hours in continuing education in both fields.
Dr. Emily Billings Levy is a New Orleans native and grew up in the dental environment as the daughter of Dr. Terry Billings. She is a 2008 graduate of Mount Carmel Academy, a 2012 graduate of Louisiana State University, and a 2016 graduate of Louisiana State University School of Dentistry. She began working in the practice in the summer of 2005 and has worked in all aspects of the office, from reception to assisting. Dr. Levy enjoys working with patients of all ages, and she is committed to providing patients with quality dental care. She is a member of the American Dental Association, the Louisiana Dental Association, and the New Orleans Dental Association. In her spare time, Dr. Levy enjoys spending time with her husband, Dr. Matthew Levy, and their son, Caleb. They enjoy traveling together and spending time with their family and friends.
"I truly enjoy working alongside my dad as a dentist in the practice where I grew up. Every day, we learn from each other, and he has taught me so much about practicing dentistry through his 35 years of experience. It has been a joy to work with our staff, most of whom have known me since I was born. Providing dental care to our patients has been so rewarding, from those who have been with our practice since the beginning to the new patients we see every day."
Learn first-hand what
other doctors

think of our courses
Here are just a few testimonials from our large network of doctors.
Daniel G. Klauer, DDS
5.0 ★★★★★  a year ago
You will leave this course prepared to treat TMD and Sleep Disordered Breathing at a level you didn't even know existed. No other CE program has delivered results like this one. Dr. Olmos' researched/evidenced based systems added $1,000,000 of production to our practice within 12 months. This will be the best investment you've ever made in your practice.
Joseph Baba, DDS
5.0 ★★★★★  a year ago
We have implemented Dr. Olmos' TMD/Sleep and Ortho protocols for almost one year now. This approach has considerably raised the precision of our diagnosis, the speed of treatment and has consistently produced predictable resolution of our patient's conditions. Implementing Dr. Olmos' protocols has elevated our good track record to great.
Ryan L. Skale, DDS
5.0 ★★★★★  a year ago
The TMJ & Sleep Therapy mini – residency was a game changer for me in how I evaluate and treat my entire patient base. I've always known there was a "blind-spot" in my evaluation and management of bruxers and patients with facial pain. Dr. Olmos' course taught me more than I could ever imagine about chronic pain, airway and breathing concerns and bruxism. Most important, the material learned is supported by an unimaginable amount of researched literature references.