TMJ & Sleep Therapy Centre of Phoenix, East Valley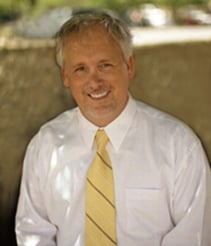 9023 E. Desert Cove Ave., Scottsdale

,

 

Arizona, USA

 

85260
Thomas M. Sims, DDS
A family oriented individual, skilled dentist, active youth leader, and community volunteer. Dr. Thomas Sims makes the dental experience a personal one. His 25+ years of dental experience and continued education in the dental field ensure you will receive painless, top quality care. He strives on keeping up with the latest technology and bringing up-to-date equipment into his beautiful dental practice. Dr. Sims is a proud member of the American Academy of Cranial and Facial Pain, American Academy of Cosmetic Dentistry and has successfully completed education in Motor Nerve Reflex testing, Dental Sleep Medicine and Temporal Mandibular Disorders. In his practice he provides dental treatment including crown and bridge, composite fillings, implant dentistry, full mouth rehab, treatment of craniofacial pain, tempomandibular disorders, sleep disordered breathing and obstructive sleep apnea.
Dr. Sims might be a familiar face to some as he is a third generation Arizonan. He graduated from Saguaro High School and continued his education at Arizona State University. Dr. Sims then spent two years in South Africa volunteering for his church. Upon returning, he relocated to California and attended dental school at Loma Linda University. Dr. Sims is now calling the valley home, to be near his family and give care to the community.
Outside the dental office Dr. Sims enjoys spending time with his wife, son and daughter and her family. He shares dedication to the community by volunteering his time to provide free dental work for under privileged children. In his remaining time Dr. Sims finds relaxation boating on the lakes around the valley. Dr. Sims is truly an asset to the community.
Learn first-hand what
other doctors

think of our courses
Here are just a few testimonials from our large network of doctors.
Daniel G. Klauer, DDS
5.0 ★★★★★  a year ago
You will leave this course prepared to treat TMD and Sleep Disordered Breathing at a level you didn't even know existed. No other CE program has delivered results like this one. Dr. Olmos' researched/evidenced based systems added $1,000,000 of production to our practice within 12 months. This will be the best investment you've ever made in your practice.
Joseph Baba, DDS
5.0 ★★★★★  a year ago
We have implemented Dr. Olmos' TMD/Sleep and Ortho protocols for almost one year now. This approach has considerably raised the precision of our diagnosis, the speed of treatment and has consistently produced predictable resolution of our patient's conditions. Implementing Dr. Olmos' protocols has elevated our good track record to great.
Ryan L. Skale, DDS
5.0 ★★★★★  a year ago
The TMJ & Sleep Therapy mini – residency was a game changer for me in how I evaluate and treat my entire patient base. I've always known there was a "blind-spot" in my evaluation and management of bruxers and patients with facial pain. Dr. Olmos' course taught me more than I could ever imagine about chronic pain, airway and breathing concerns and bruxism. Most important, the material learned is supported by an unimaginable amount of researched literature references.