TMJ & Sleep Therapy Centre of Prince Edward Island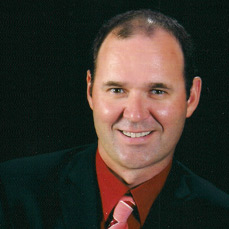 1 Garfield St, Charlottetown, PE

,

 

Canada

 

C1A 6A4
Dr. Brad Campbell, DDS
Dr. Brad Campbell received his Doctorate of Dental Surgery from Dalhousie University in 1998. That same year he travelled to British Columbia to start his career. Returning home to Prince Edward Island in 2000, he joined Dr.Peter MacDonald on Hillsboro Street where he delivered an exceptional level of patient care at that practice. In 2006, he made the decision to open his own practice and evolve it to where it is today, Riverview Dental.
Brad is passionate about keeping current with the latest advances in dentistry. He has completed hundreds of hours of post graduate dental education in efforts to provide complete dental care to his patients.
"My continued learning and training beyond the basics of dental school has opened so many possibilities for myself and for my patients that I had never imagined likely when I began my dental journey. I am genuinely fulfilled when I see the smiles of my patients once they have completed their treatment. They are a renewable source of energy, which motivates me to stay current with the best continuing education and technology possible.
I feel very fortunate to be surrounded by an inspiring group of professional individuals who excel at and are passionate to extend their knowledge to all of our existing and new patients here at Riverview Dental." – Brad
Learn first-hand what
other doctors

think of our courses
Here are just a few testimonials from our large network of doctors.
Daniel G. Klauer, DDS
5.0 ★★★★★  a year ago
You will leave this course prepared to treat TMD and Sleep Disordered Breathing at a level you didn't even know existed. No other CE program has delivered results like this one. Dr. Olmos' researched/evidenced based systems added $1,000,000 of production to our practice within 12 months. This will be the best investment you've ever made in your practice.
Joseph Baba, DDS
5.0 ★★★★★  a year ago
We have implemented Dr. Olmos' TMD/Sleep and Ortho protocols for almost one year now. This approach has considerably raised the precision of our diagnosis, the speed of treatment and has consistently produced predictable resolution of our patient's conditions. Implementing Dr. Olmos' protocols has elevated our good track record to great.
Ryan L. Skale, DDS
5.0 ★★★★★  a year ago
The TMJ & Sleep Therapy mini – residency was a game changer for me in how I evaluate and treat my entire patient base. I've always known there was a "blind-spot" in my evaluation and management of bruxers and patients with facial pain. Dr. Olmos' course taught me more than I could ever imagine about chronic pain, airway and breathing concerns and bruxism. Most important, the material learned is supported by an unimaginable amount of researched literature references.