TMJ & Sleep Therapy Centre of St. Louis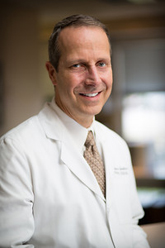 269 Clarkson Rd, Ballwin

,

 

Missouri, USA

 

63011
Michael Frith, DDS
Diplomate, American Board of Craniofacial Pain
Diplomate, American Board of Craniofacial Pain-Craniofacial Dental Sleep Medicine
Fellow, Academy of General Dentistry
Member, American Academy of Dental Sleep Medicine
Member, American Dental Association
Accredited Member, American Academy of Cosmetic Dentistry
Member, International Association of Orthodontics
Member & Past President, Greater St. Louis Dental Society
Dr. Frith was born in Bubuque, Iowa and obtained his Bachelor of Science degree at the University of Iowa in 1979. The same year, he married his wife Julie (a dental hygienist), and has two children. He practiced in Iowa for two years before moving to St. Louis in 1981.
As a general dentist, Dr. Frith has pursued a lifetime of continued education by immersing himself in courses in all areas of dentistry, especially in, TMJ disorders, dental sleep medicine, orthodontics, implants and cosmetic dentistry.
Upon developing a passion to help those suffering from TMJ/Craniofacial pain and Sleep Disorders, Dr. Frith decided to established the TMJ & Sleep Therapy Centre of St. Louis, following the protocol established by the founder, Dr. Steven Olmos of San Diego.
Dr. Frith and his highly trained staff are dedicated to providing the highest quality of customized care to his patients in a friendly environment.
Dr. Frith enjoys doing charity work and activities that 'give back' to society. He and his wife Julie have gone on numerous dental mission trips to various countries such as Kosovo, Belize and Guatemala to honor god by helping improve the health of people unable to receive normal dental care. These mission experiences have also changed his life, as he realizes the many blessings dentistry has brought to his life.
Dr. Frith enjoys vacationing with his wife and children, as well as snow skiing and motorcycle riding.
Learn first-hand what
other doctors

think of our courses
Here are just a few testimonials from our large network of doctors.
Daniel G. Klauer, DDS
5.0 ★★★★★  a year ago
You will leave this course prepared to treat TMD and Sleep Disordered Breathing at a level you didn't even know existed. No other CE program has delivered results like this one. Dr. Olmos' researched/evidenced based systems added $1,000,000 of production to our practice within 12 months. This will be the best investment you've ever made in your practice.
Joseph Baba, DDS
5.0 ★★★★★  a year ago
We have implemented Dr. Olmos' TMD/Sleep and Ortho protocols for almost one year now. This approach has considerably raised the precision of our diagnosis, the speed of treatment and has consistently produced predictable resolution of our patient's conditions. Implementing Dr. Olmos' protocols has elevated our good track record to great.
Ryan L. Skale, DDS
5.0 ★★★★★  a year ago
The TMJ & Sleep Therapy mini – residency was a game changer for me in how I evaluate and treat my entire patient base. I've always known there was a "blind-spot" in my evaluation and management of bruxers and patients with facial pain. Dr. Olmos' course taught me more than I could ever imagine about chronic pain, airway and breathing concerns and bruxism. Most important, the material learned is supported by an unimaginable amount of researched literature references.