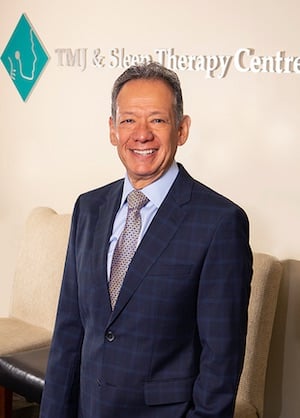 Steven R. Olmos, DDS
Founder, TMJ & Sleep Therapy Centres International
Diplomate, American Board of Craniofacial Dental Sleep Medicine
Diplomate, American Board of Dental Sleep Medicine
Diplomate, American Board of Craniofacial Pain
Diplomate, Academy of Integrative Pain Management
FAAOP, FAACP, FICCMO, FADI, FIAO, FACD, FPFA
Visit our library of previously recorded webinars to receive CE. Here you will find a selection of free webinars recorded specifically for dentist with an interest in helping patients both adults and children achieve a higher level of health. Watch as our experts share their vast knowledge on subjects related to craniofacial pain, sleep breathing disorders, OSA, orthodontics and more. Packed with real patient data on diagnosis, treatment and care, these webinars will open your eyes to a whole new world of dental medicine.
Each program will present the most current literature based techniques and procedures
with references to additional reading material to expand your knowledge!
TAKE THE SHORT QUIZ AT THE END OF EACH WEBINAR AND GET YOUR FREE CE!
"I can help far more patients if I share and teach other professionals what I have learned and tested …"
– Dr. Steven Olmos, T & S Therapy Centre International Founder & CEO
*CE for webinars can be provided from up to 1 year after initial air day
*Once the test is completed, please notify education@tmjtherapycentre.com to obtain your CE